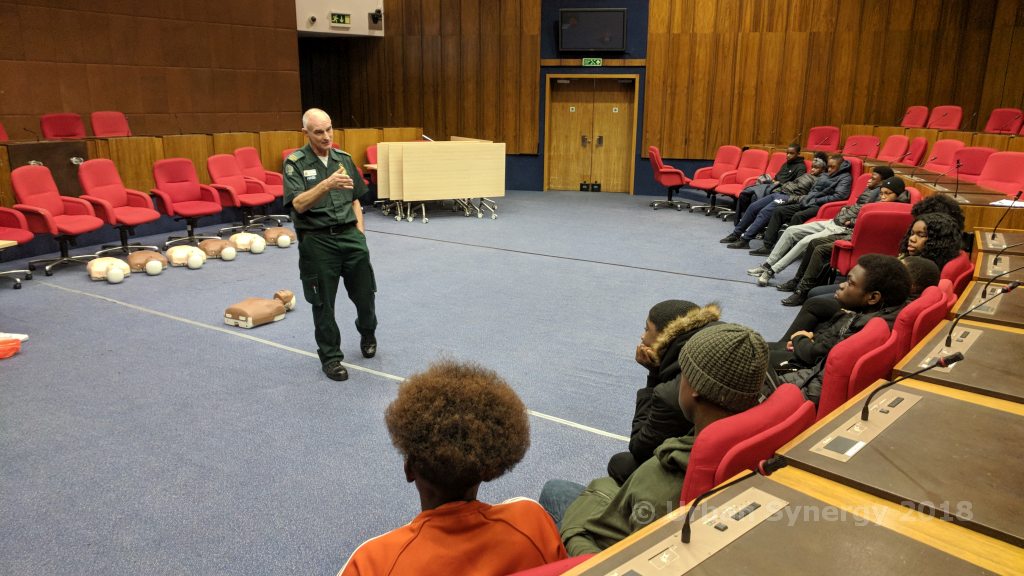 Urban Synergy mentees attended a First Aid workshop, hosted by Norman Abbott from the London Ambulance Service on 13th February at the Catford Civic Centre.
The mentees learned how to save lives by observing and putting someone in the recovery position. In practical exercises, they also learned how to give CPR (cardiopulmonary resuscitation) by using dummies provided by the ambulance service. The mentees found the whole process interesting particularly while listening to the song 'staying alive' which helped to guide them doing compressions. Norman also advised the mentees, through talking and video scenarios, on how to save someone who may be choking, bleeding or suffering a heart attack.
At the end of the workshop each of the mentees were presented with a certificate and a handbook.
A big thank you to Norman Abbott for providing a really interesting session.