Want to be a mentor?
Here's what we look for.
You'll need bags of enthusiasm, commitment and passion for your role as a mentor. You will need to commit regular time to the young person and to Urban Synergy.
Your mentoring role will include regular (minimum once a fortnight) scheduled one hour meetings with your mentee during the day, evening or weekend – which are also agreed with the mentee's parent/guardian. You'll find that you need to employ a range of skills – listening being the first. But you might also provide support in a number of ways such as helping your mentee to prepare college applications and run through interview techniques to helping to boost their confidence and goal/career mapping. Introducing your mentee to new and different experiences is also important – you might take them to an exhibition, the cinema or explore appropriate hobbies with them.
Urban Synergy is based in Lewisham, South East London. Our mentees attend schools across the borough and our volunteer mentors are mostly from the local community. The mentoring relationship lasts for a minimum six months and a maximum of 12 months.
Due to limited resources, in the current challenging environment, we have taken the tough decision to suspend our 1-2-1 mentoring programme for the 2020/2021 academic year.
This is very hard for us, as over the years we have seen many really positive results and individual success stories, but it is our only choice at present.
We will continue to run our Role Model Seminars, Corporate Mentoring Programs, Work experience and Ready for Work Conferences. We are still actively partnering with many schools and companies to benefit hundreds of young people in South London.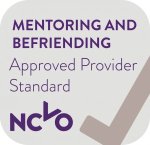 Qualities we look for
To be a good volunteer mentor, we look require applicants to:
Be available – you can commit regular time to a mentee, typically 1 hour a fortnight
Be enthusiastic – you're dynamic, encouraging and enthusiastic
Unlimited patience – you'll respect the fact that your mentee may have different views and a different mindset than you. You will however be able to patiently guide their progress
Confident – You'll be self-assured and conscientious when interacting with your mentee. You'll confidently be able to set mentor / mentee boundaries
Knowledgeable – You'll familiarise yourself with the resources available in the Urban Synergy network and leverage the network for the benefit of your mentee.
Willing and sharing – you will be willing to share your skills, experience and expertise
A good listener – you'll speak less and listen more when necessary and carefully consider the needs of the mentee
Volunteering your time to mentor with Urban Synergy is a big commitment. With most of our mentors having full-time, demanding jobs, the commitment that we ask for may seem like a lot. But if you're passionate about helping a young person navigate their way towards a bright, successful future, the time you put in will be worth the feeling of reward and satisfaction.
Your commitment as an Urban Synergy mentor doesn't stop at guiding your mentee. You will need to provide regular progress reports to your Mentor Cohort Leader. You will also be expected to attend or support two to three key Urban Synergy events within a year. These might include mentor refresher training sessions, being a chaperone for group mentee social activities or supporting an event such as our Role Model seminar.
Application Process
You can apply to be an Urban Synergy Mentor at any time. Our 1-2-1 Mentoring Programme is aligned to the academic school year, so our recruitment process starts in Spring:
Apply

Complete our online application

Q&A Evening

In January/February, we'll invite you to a Q&A evening where you can find out more about Urban Synergy, meet the team, and ask any questions you may have.

Training

Our Mentor Training is usually a full Saturday and includes accredited training and workshops

DBS Background Check

Every mentor must complete an Enhanced DBS Background Check. This can take up to 3 months to complete.

Matching

When Background Checks are complete, we'll match you with your mentee.