Donate
Our work is made possible by the donations from our corporate sponsors and individual donors.
Although our core team are all volunteers, we do require a part time project coordinators to effectively manage our 1-2-1 mentoring and Role Model programmes.
We are volunteer led, no premises and have very low running costs, so any financial assistance will go a long way.
Every year we deliver a programme of:
Mentor training
Role Model Seminars
1-2-1 Mentoring programme
Life skills workshops
Experience days
Work experience
Online Donations
Donating to Urban Synergy is quick and easy via Virgin Money Giving or PayPal. You can quickly make one off donations, or setup a monthly contribution to help support our programmes. Don't forget to tick the GiftAid option to boost your donation.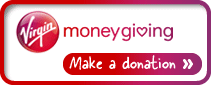 PayPal
Amazon Smile
You can also support us via purchases made on Amazon Smile, select Urban Synergy as your charity

I Donate to Urban Synergy because I am passionate about Urban Synergy's pledge to young people, which is to instill self-belief and provide the necessary personal development skills for them to attain success and a broader perspective on life. I trust Urban Synergy fully as an organisation (Charity) to fulfill this missionGordon Greer, Mentor and supporter