Volunteer with us
During the Covid-19 pandemic, Urban Synergy is shifting mentoring programmes online. Many 16-18 year old students have seen significant disruption to their education and pathways ahead.

In response, we are recruiting e-mentors for our 3 month employability skills focused programme. By connecting young people to professionals recruited from a wide range of industries, we are able to help them re-focus and develop key skills to help them transition to sixth form, university or the world of work.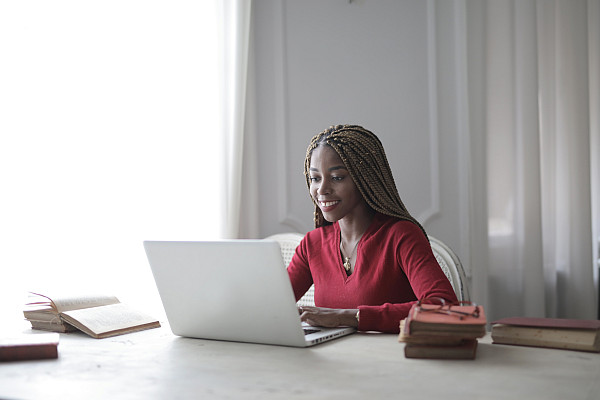 e-Mentoring Programme
Mentors will be matched with a young person aged 16-18 for a period of 3 months. You will meet fortnightly via video conferencing to work through a structured programme:
Building confidence
Create a strong CV
Exploring career and education pathways
Improve communication skills
Mock interview preparation and practice
Presentation skills
Qualities we look for
To be a good volunteer mentor, you should be:
Available – you can commit regular time to a mentee, typically 30 minutes a fortnight for 3 months
Enthusiastic – you're dynamic, encouraging and enthusiastic
Confident – You'll be self-assured and conscientious when interacting with your mentee.
Willing to share – you will be willing to share your skills, experience and expertise
A good listener – you'll speak less and listen more when necessary and carefully consider the needs of the mentee.
Timeline
For our e-Mentoring programme we conduct all applications, meetings, background checks and training online.

We'll guide you through each step of the process.
Apply

Complete our online application

Online Q&A

We'll review your application and invite you to an online Q&A meeting with other applicants

DBS Background Check

All mentors must complete an Enhanced DBS Background Check and conform to our Safeguarding policy

Training

We provide Mentor Training to all new mentors, typically 90 minutes plus Q&A time.

Matching

When Background Checks are complete, we'll match you with your mentee and you can begin the programme

Mid-Programme review

Six weeks in, we'll invite all mentors to a catch meeting

End of programme review

We'll ask mentors and mentees to give us feedback on the programme
Volunteer Application Form